xBackup 0.3-5 updates...... This require iOS 4.0 or higher


xBackup is a simple app that will allow you to back up your APT/DPKG sources and installed packages so when you restore you can restore from a backup to get all your apps installed automatically without having to install then individually from Cydia.


Please note you will have to sync your device to your computer and after restoring/updating your firmware you will have to restore from backup so that the Cydia backups are placed back on the device.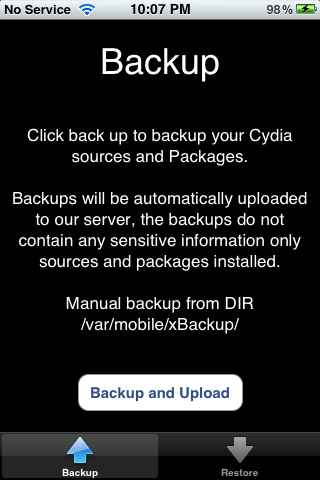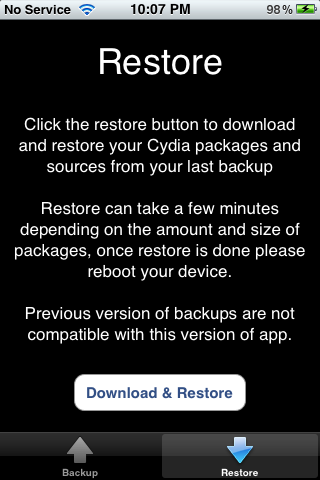 Features coming soon



Backup to server so you can also restore your device and then get your backups back from the server.
Share your backed up sources / packages with your friends (please note your friends will have to have purchased CydiaStore apps prior to installing.
Remove the sources or packages you do not want/need from the backups.
Automatic backups
Stay with us for more updates................
if you like the post Please share it......................