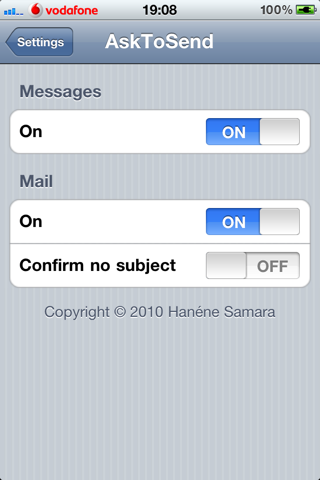 Updates: AskToSend Version 1.2-4 Released.
Description :
Ask before sending an sms or mail message. no more accidentally sent incomplete messages.Very likely this happened to U at least once.This tweak helps U avoiding that. If U tap the send button in messages or mail, it will display a confirmation dialog asking U if u really want to send the messAGE. fOR MAIL IT ALSO HAS AN OPTION TO remind u if did not type in a subject.
This tweak directly integrates into messages & mail & is configurable via preferences.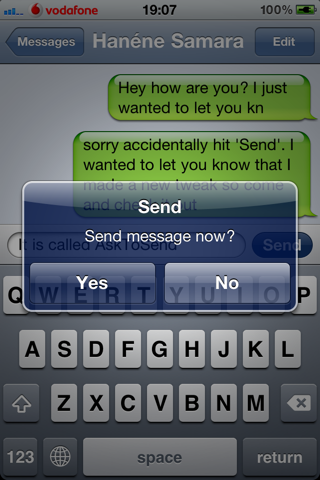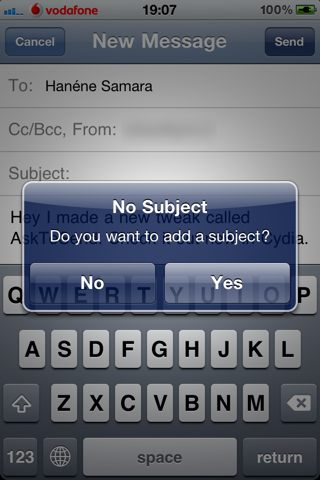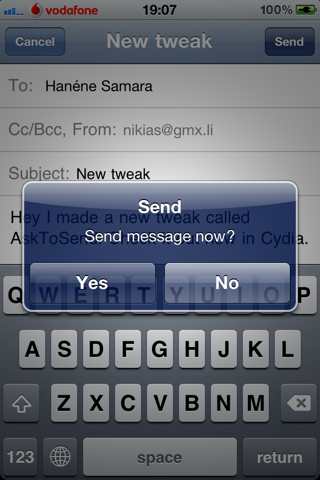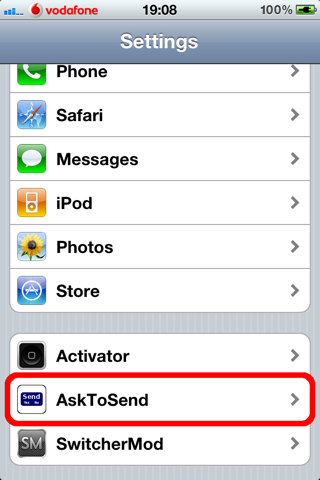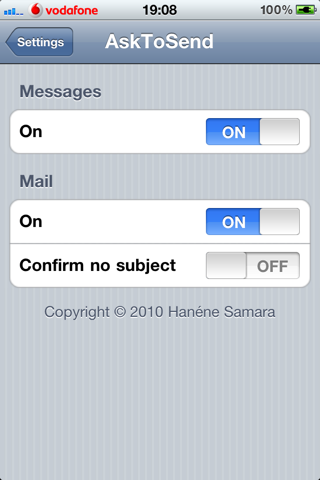 NEW FEATURES IN VERSION 1.2-4 :
Compatibility with iOS 5

Added Greek Localization.

Added Turkish Localization
DOWNLOAD LINK:
VERSION 1.2-4
MULTIUPLOAD
STAY & TUNED WITH US FOR MORE UPDATES....