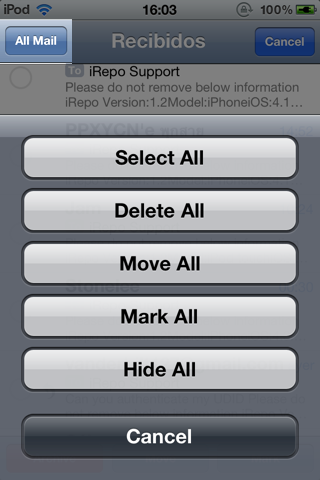 Updates: AllMail Version 1.3-4 Released. Crack is out.
Compatible with iOS 4 & iOS 5.
Add many options to MobileMail.app
With AllMail U can mark as read or unread, Flag or Unflag, delete or move all ur mails easily & quickly. U can also hide all ur mails & require a password to show them again.
ToUse :

Tap the edit button while viewing ur inbox a new left hand button names "All Mail" will be available to
access new options.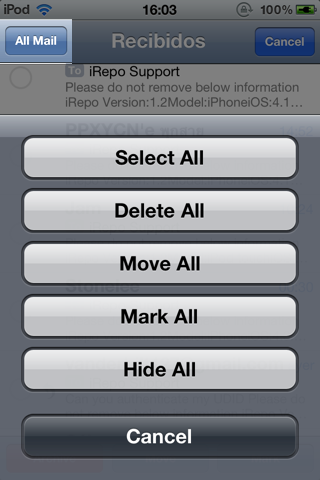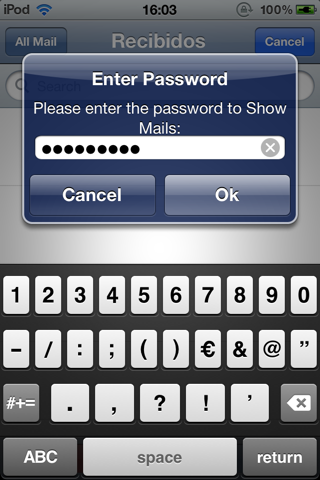 NEW FEATURES IN VERSION 1.3-4 :
Fixed bug on iOS 4.3 & below preventing AllMail to be shown.
DOWNLOAD LINK:
VERSION 1.3-4
MULTIUPLOAD
STAY WITH US FOR MORE UPDATES....