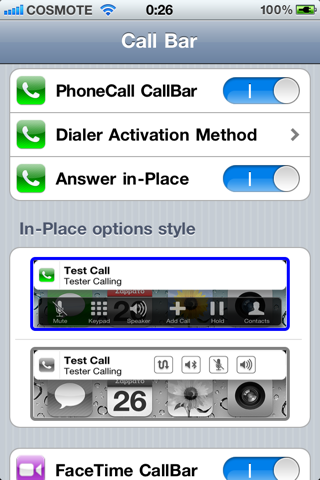 Updates: CallBar Version 1.0-3 Released.
No Interruption on incoming calls.
CallBar allows u to continue what u are doing without interruption & gives u the option to handle the situation with ease.
Compatible for both phone & FaceTime video calls.
Supports all iDevices on all firmwares 4.x
Settings for CallBar can be found in the Settings.app.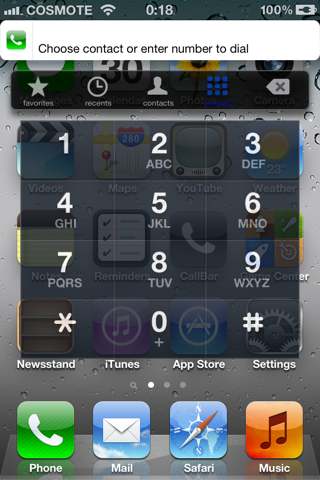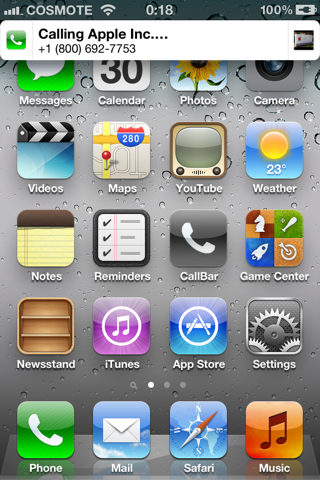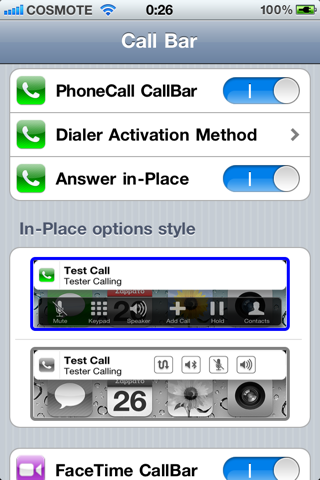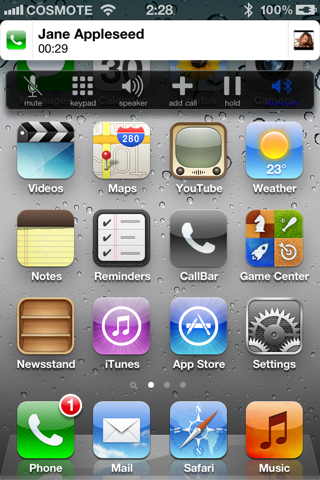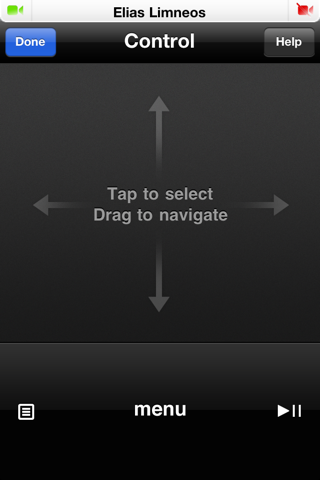 Demo Video :
NEW FEATURES IN VERSION 1.0-3 :
Fixed a crash issue when "Led Flash on alerts" option was enabled in accessibility on iOS5.

The package now does not depend on Activator its optional.

Passing through status bar tiuchs when CallBar is visible for several gestures compatibility.

Added ability to tap the status bar to scroll on top into dialer's tables.

Phone numbers now appear with localized format.

Added ability to see the numbers dialed when in a call.

Improved dialer's Favorites & recents UI.

Added support for custom vibration patterns.

Fixed custom ringtones playing texttones if a custom texttone for the contact was selected.

Added VoiceMail button on the Dialer interface

DOWNLOAD LINK:
VERSION 1.0-3
MULTIUPLOAD
STAY & TUNED WITH US FOR MORE UPDATES....