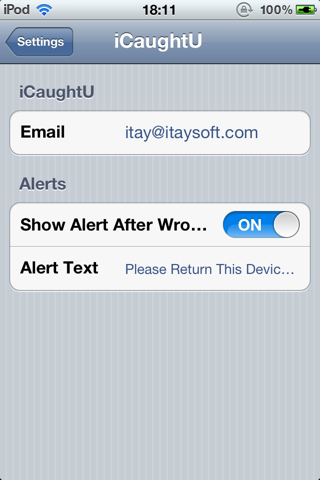 Updates: iCaughtU Version 1.2-14 Released.
Compatible with iOS 4 & iOS 5.
iCaughtU allows u to take a picture with the front camera when the lock password is entered wrong & sends it to the user with more information like location & a map.
Protecting the device with a password is required.
This app will be free because nobody likes to lose or having his device stolen & with this app u could recover it.
Turning the device off is disabled when locked.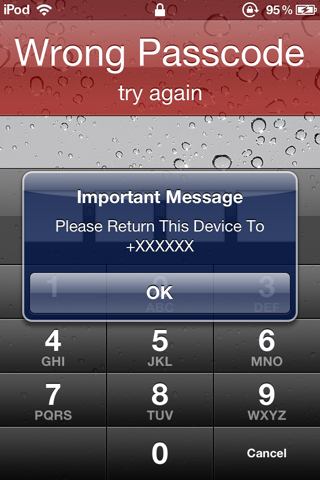 NEW FEATURES IN VERSION 1.2-14 :
Fix for server not working.

Should work for 3G users now.
DOWNLOAD LINK:
VERSION 1.2-14
OFFICIAL
STAY FOR MORE UPDATES...