SBRotator4 is here to add native rotation to the iPhone/iPod and give you a rotating SpringBoard! No need to be jealous of iPad rotating when you flip your device, anymore!
v 1.62
Fixed an issue that was causing dark background when rotating with an open folder
Fixed an issue that was cutting off rotation animations occassionally
Download:
MultiUpload
Changelog:
# v 1.5.6
Removes a black bar appearing on top of the screen when Parallax is installed.
Fixes malformed transition view between applications when in landscape
Fixes an issue with AppSwitcher landscape performance
Added back orientation reset on unlock/app exit that was removed in previous version. (If FolderEnhancer is installed, might cause lag on unlock/app exit, FE developer will post his update to fix it). This improves compatibility with several applications
Download 1.52 : Official
v1.40
Fixed a conflicting issue with FE causing a lag when unlocking or exiting an application
Fixed some Phone.app issues
Download 1.40 : Official
v1.31
Addresses an issue with "Dock" application causing a constant crash
Requires iOS4+
Fixed missing gradient on wallpaper when changing orientations
Fixed in-app rotation upside-down orientation not being set to off
Fixed AppSwitcher icons being mispositioned occasionally
Fixed an issue that was preventing Music Controls to rotate.
Fixed an issue with Snappy causing SBRotator to crash when rotating Snappy view.
Requires iOS4+
Rotate that SpringBoard!
SBRotator 4 has received several improvements compared to older versions and works great on iOS 4.x! It rotates your whole SpringBoard, not just icons independently. It also rotates some of non-rotating apps, like Settings, YouTube, Phone and more.
SBRotator 4 offers different icon layouts for each orientation. It lets you have 4x4 icons in portrait but 3x6 or 2x8 in landscape and so on. It also rotates App Switcher (multitasking bar) to match SpringBoard's orientation.
Several rotation options are included, animation options, icon layout options, icon sizing options to fit your icons better in landscape etc.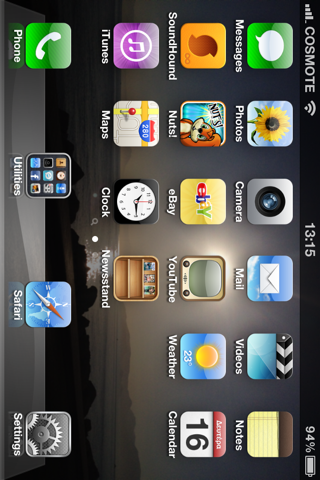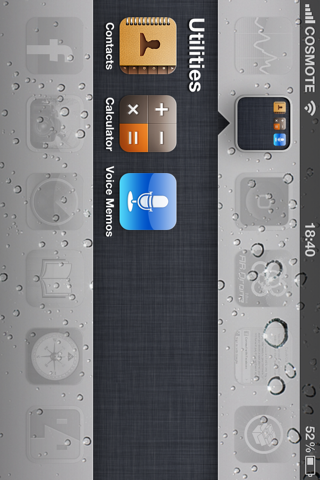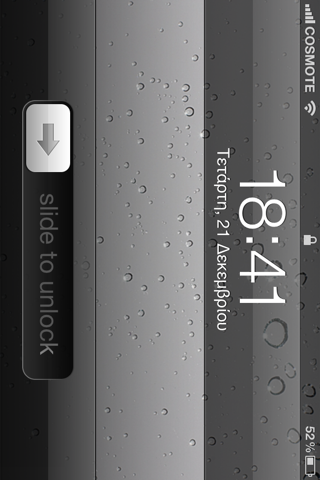 HINT : SBRotator 4 works best with ScrollingBoard.
Compatible with Iconoclasm, Shrink, Barrel, LockInfo and most of SpringBoard tweaks.
v 2.1.5
Fixed OverBoard crash
Prepared SBRotator to work along with LSRotator
v 2.1.4
improved fix icons switch functionality
Fixed small dock image on iOS4
Download 2.1.5 Cracked : Official
SpringBoard Rotator is a tweak which permits your icons to adapt themselves to your springboard in landscape mode by rotating and changing wallpaper also. (See also SBRotator SBSettings Toggle)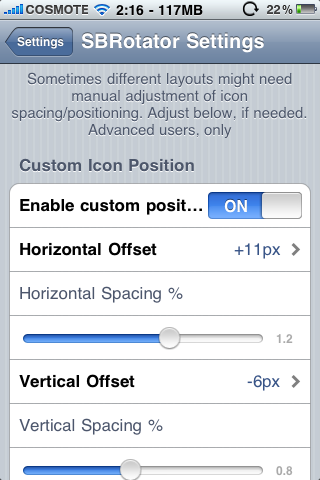 Change Wallpaper
Put a wallpaper called LockBackground-Wide.jpg in landscape mode 480×320 in /User/Library (/private/var/mobile/Library) with SSH.
Tick « LockBackground-Wide.jpg » in Options.
Compatible with InfiniDock and InfiniBoard but in paging mode.