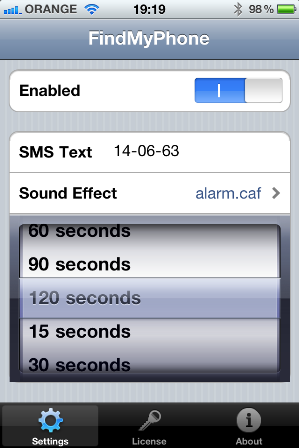 Updates: FindMyPhone version 1.0.0-8 Released. crack is out !
Version : 1.0.0-8
Support IOS 3.1.2 & Above
Version: 1.0.0-8


* When sending your saved SMS with ! prefix don't play SMS sound. ! prefix with your saved SMS allow you to only receive SMS back from your iPhone that contains your iPhone location on Google maps.
* Fix location update. If the first SMS that you receive has a wrong location (an old location), a second SMS will be sent to you after 2 minutes with the right location.



[NOTE]

Use any numeric key (even "1" is good) to activate the app under "License" tab.
Note:
Installation Guide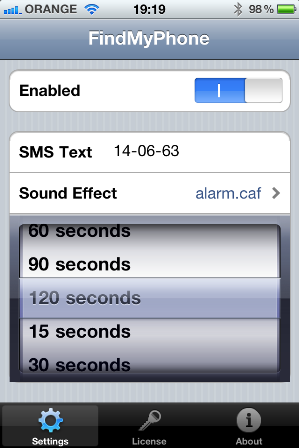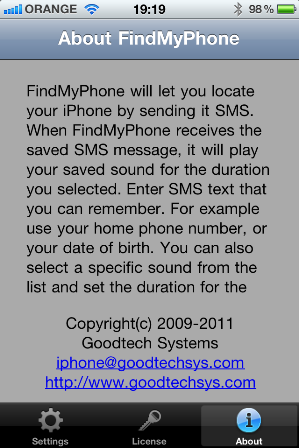 DownLoad: Version 1.0.0-8
MultiUpload
Mediafire
Stay with us for more updates........
If you like the Post please share it.......