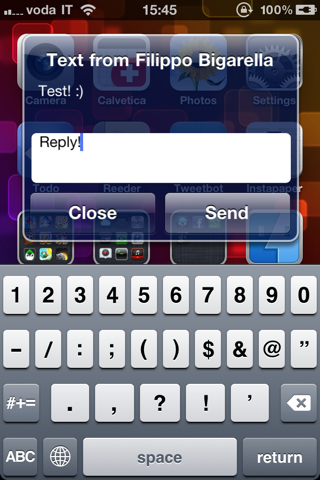 Updates: SMS+ Version 1.0-4 Released. Crack is out!
Requires iOS 4.2 or Higher
Requires iPhone......
New Features In version 1.0-4 :
Ability to hide the message preview in the popup

Ability to disable the alerts while locked .

Dismiss Quick Compose alert by pressing the home button .

Doesn't show the popup anymore while in the SMS app.

Changed keyboard appearance for both Quick Compose & Quick Reply.
Fixed:
Wrong handling of the "Tap to Hide Keyboard" option.

Impossibility to tap on messages in the app to see pictures

Quick compose alert stuck on the screen.
SCREEN SHOOTS: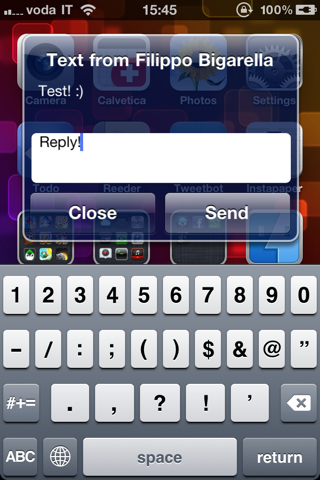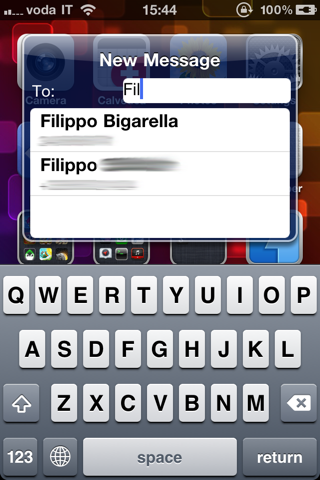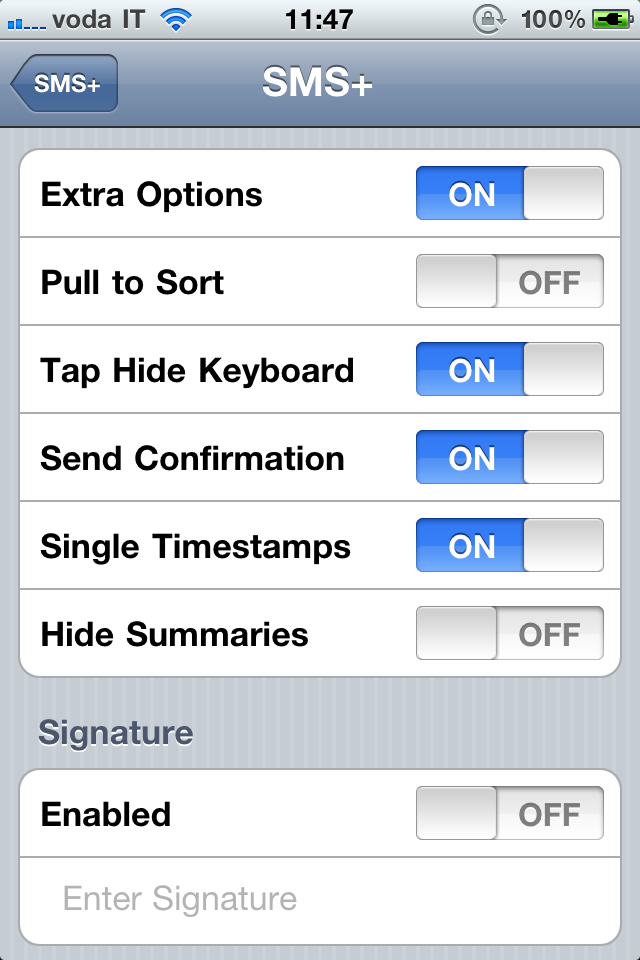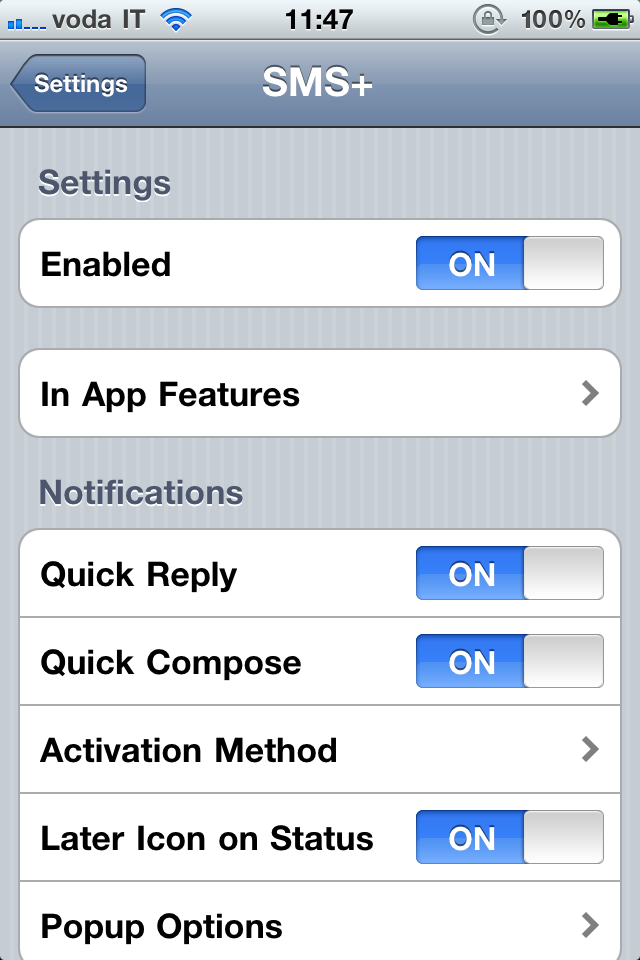 DOWNLOAD LINK:
VERSION 1.0-4 COMING SOON
STAY WITH US FOR MORE UPDATES.......