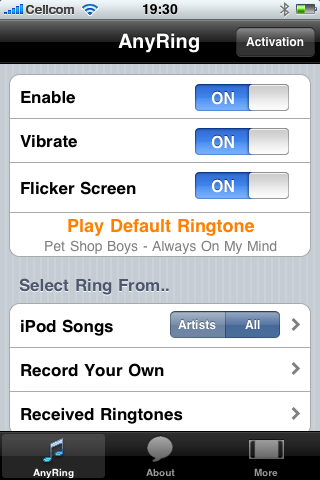 Updates: AnyRing Version 5.27 Released....
with AnyRing U can easily select any song on UR iPhone to play as a RingTone & also change the SMS ring. AnyRing even lets U select the starting / ending point in the song to play when the ringtone is played in realtime..
New Features in Version 5.27:
Fixed a small memory Leak & crash on iPhone 4
AnyRing Features:
Transfer RingTones Over Bluetooth.

Select any song on UR Device to act as RingTone.

No Audio / File Conversation needed.

Set Short RingTone to Play as SMS alert sound

Easy & Fast interface

Enable / Disable Vibration when Playing Ringtone.

Play the finla Ringtone from the application itself.
Screen shoots: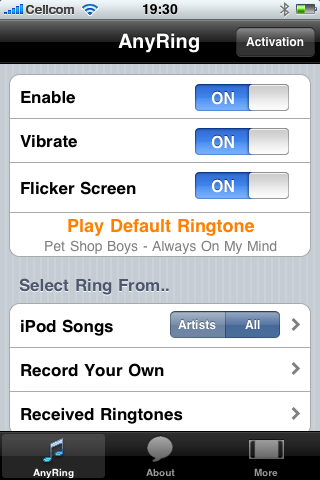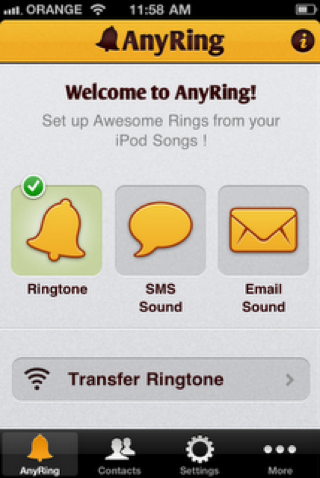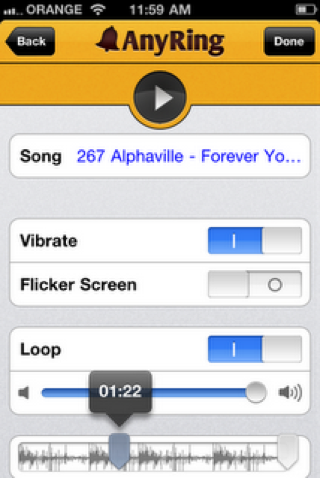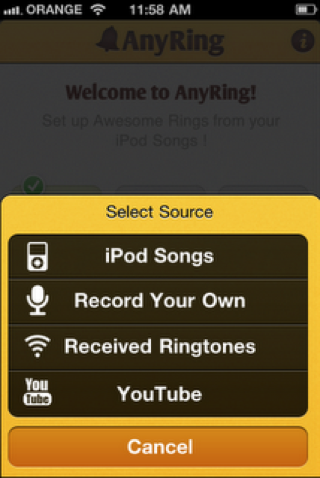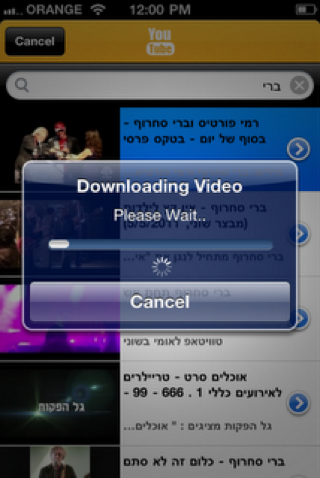 DOWNLOAD LINK:
VERSION 5.27
OFFICIAL
Stay with us for more updates....