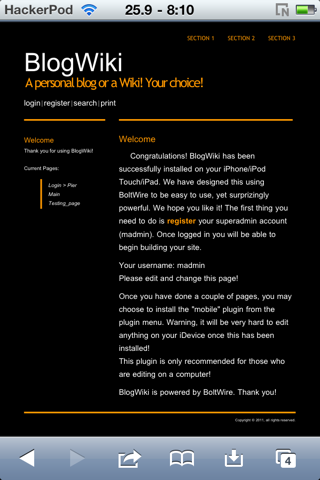 Updates: BlogWiki Version 1.21 Released...
Description:

Lighttpd & PHP will be automatically installed with this package...
There is no config required. This isthe first ever add- on for lighttpd. It is a wiki /Private blog straight out of the box.
Simply start lighttpd open UR device in a web browser & register the username "madmin"...(No Quotes)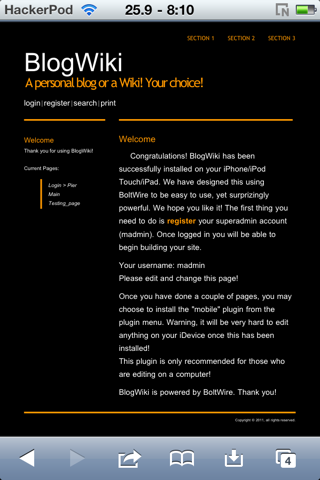 ChangeLog:
Version 1.21
N/A Initial Release
....
DOWNLOAD LINK:
VERSION 1.21
OFFICIAL
STAY WITH US FOR UPDATES.