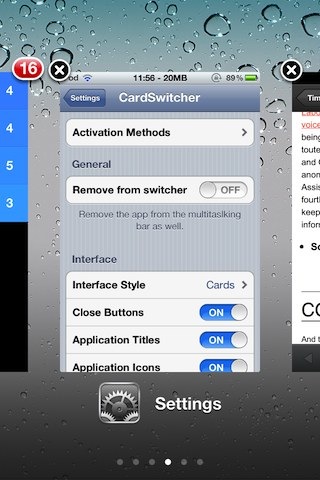 Updates: CardSwitcher Version 0.9.9.8-3 Released...
Requires iOS 4.1 or Higher....
WebOS style application switcher.
Swipe between UR open Apps smoothly & easily...
TO USE: U must 1st choose an activation method from settings choose UR own activation method with activator ..
No icon is added to springBoard all options are found in the settings app itself...
New Features in Version 0.9.9.8-3:
Added:
iPad Support

New wallpaper Options

Background Support

Performance improvements
Fixed :
Wallpaper Bug only showing on SpringBoard on 4.2 Plus...
SCREEN SHOOTS: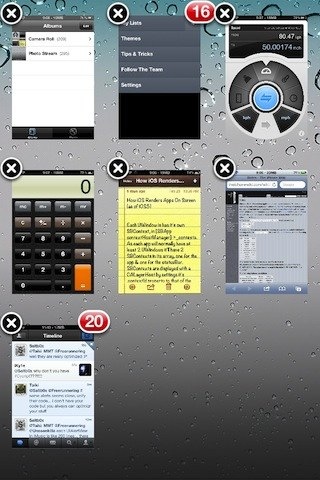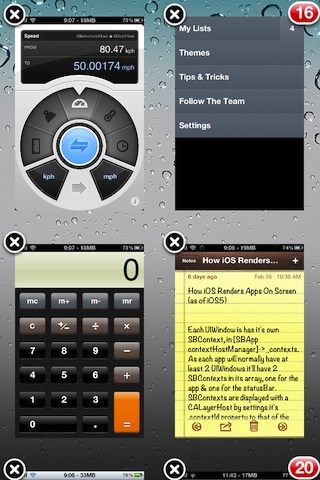 DEMO VIDEO:
DOWNLOAD LINK:
VERSION 0.9.9.8-3
OFFICIAL
MULTIUPLOAD
STAY & TUNED WITH US FOR MORE UPDATES....