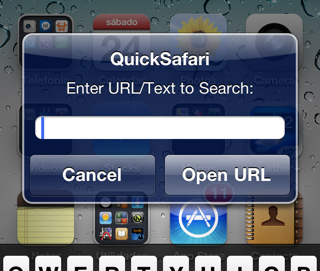 Updates: QuickSafari Version 1.0-1 Released..
Description:
Quickly search something or open a URL in Safari. Utilizes Activator so it can be sommoned with UR favorite action...
Configure the activation method from activator in settings app.. it cannot be used until the method is chosen...
New Features in Version 1.0-1 :
Fixes the bug when trying to search in google a single word
NOTE: INSTALLATION GUIDE
SCREEN SHOOTS: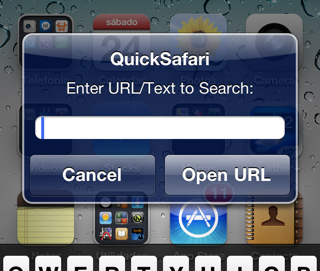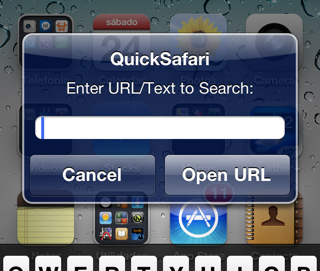 DEMO VIDEO:
DOWNLOAD LINK:
VERSION 1.0-1
MULTIPLOAD
MEDIAFIRE
Stay with us for more updates...