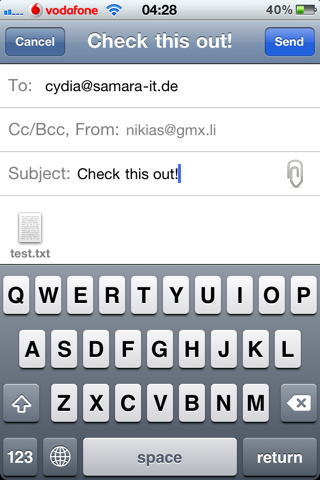 Updates: AnyAttach Version 1.0.1 Released. Crack is out.
Description: This Tweak enables you to attach arbitrary files to your emails right from inside the MobileMail application.It comes with a file & photo / video picker that is accessible via the paper clip button that will be added to the subject bar in the mail compose window.So now you can add files to your emails much more conveniently on you iOS devices on iOS 4.0 or higher.
Tweak options can be configured from the setting app of your idevice. This tweak is available for $ 1.99 on BigBoss Repo.
NOTE: INSTALLATION GUIDE & TUTORIAL
SCREEN SHOOTS: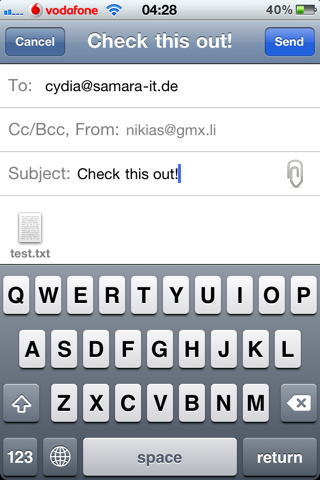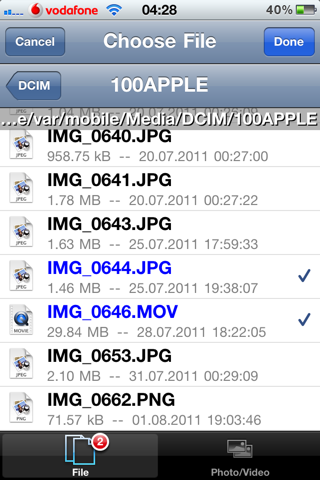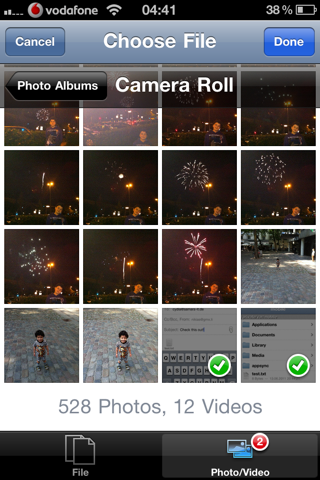 DOWNLOAD LINK:
VERSION 1.0.1
MULTIUPLOAD
STAY WITH US FOR UPDATES............