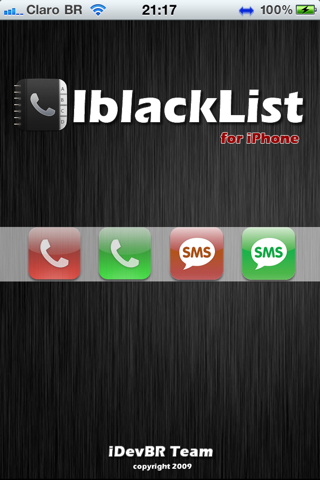 Updates: iBlacklist version 5.0-1 Released. Crack is out...
Description:
This is the best firewall for calls ,SMS & MMS available for the iPhone. It enables U to select from who U want to receive calls & hide messages. It also removes the sms popup preview protecting UR privacy, has parental control mode by blocking outgoing calls can be fully scheduled & many other features...
Runs on any iPhone model using any firmware version...
PLEASE restart UR device after install
If u are on iOS4.0 Reboot UR device if possible....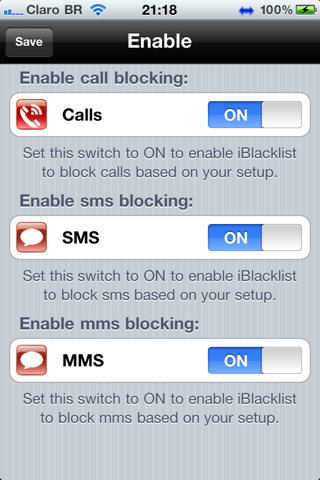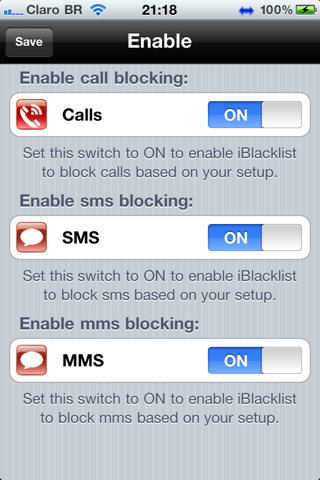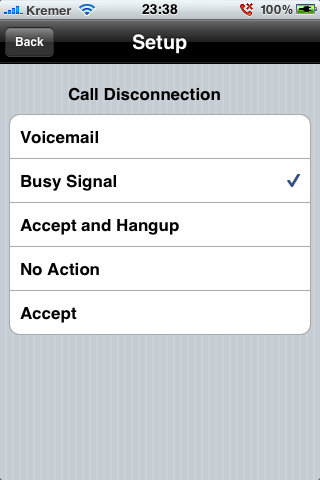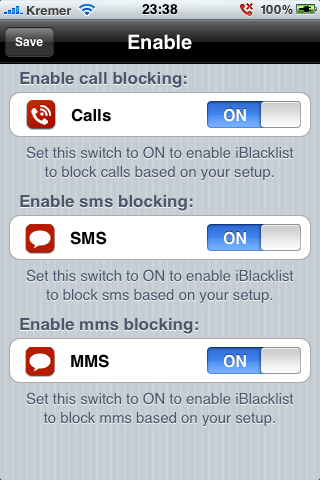 NEW FEATURES IN VERSION 5.0.0 :
Bugs fix for random crash .

New language packages added

Libstatusbar was updated..
DOWNLOAD LINKS:
VERSION 5.0.0
MULTIUPLOAD
MEDIAFIRE
STAY & TUNED WITH US FOR MORE NEWS,,,.....