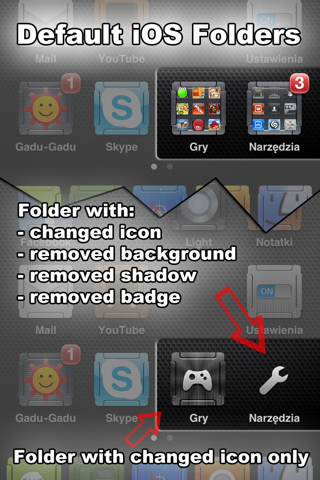 Updates: FolderIcons Version 1.2.6 Released...
Requires iOS 4.0 or higher..
Description:

Normally in iOS folder Icon is made of folder background image & thumbs of icons in folder this tweak allows u To set UR custom icon for selected folders... instead of thumbs each icon for each folder also remove folder background shadow or badge...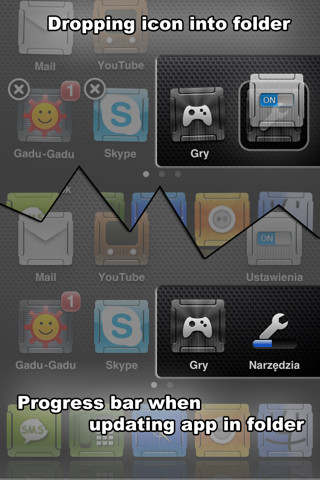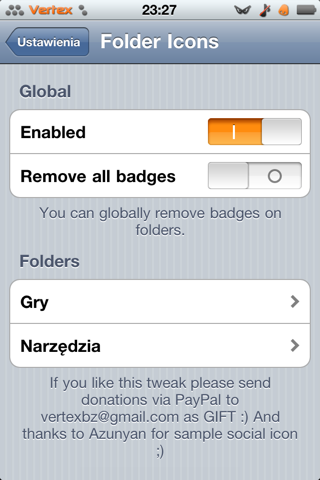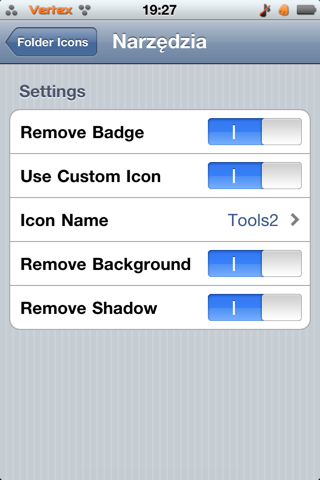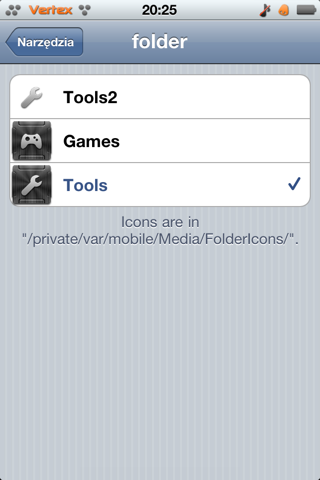 NEW FEATURES IN VERSION 1.2.6 :
Settings Optimization is added

Fixed crash with removed folder lable.
DOWNLOAD LINK:
VERSION 1.2.6
OFFICIAL
STAY WITH US FOR MORE UPDATES.....