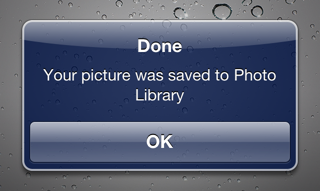 Updates: SpyPhoto Version 1.0 Released...
Description:
REquires iOS 4.0 or higher
With Spy Photo Tweak U can Take a Picture in less than 1 second without making any sound or enabling Flash...
This is the best option to take pictures without any Suspicion...
CHANGELOG: Version 1.0
N/A initial Release
Features in Version 1.0 :
Take a pictures from any app.

Take Pictures without any sound..

Choice to select front or back camera..

Automatically saves to photo Library..

Enable confirmation Popup Before taking pictures...
DOWNLOAD LINKS:
VERSION 1.0
MULTIUPLOAD
MEDIAFIRE
For this U must be connected Via WiFi or 3G while U respring after first installing this tweak for license to be downloaded...
STAY WITH US FOR MORE UPDATES...