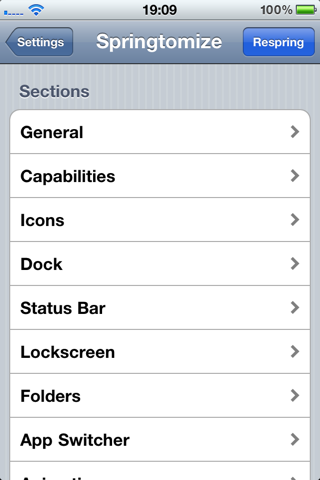 Updates: Springtomize Version 1.5-6 Released...

Requires iOS 4.0 or higher..
This is only tweak U;ll ever need to customize ur device in all of its aspects. from its capabilities to the look of ur SpringBoard. U can dusable elements U do not use or that may slow down UR device.
A full manual is included in Settings where all the features of Springtomize are fully explained.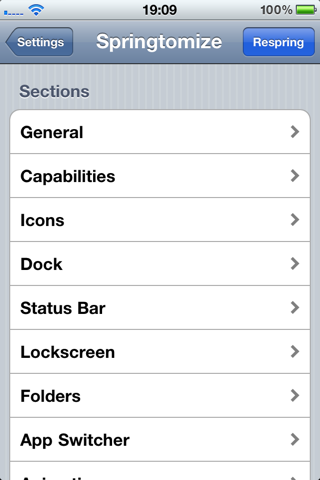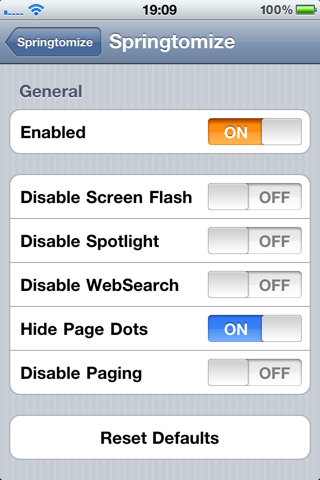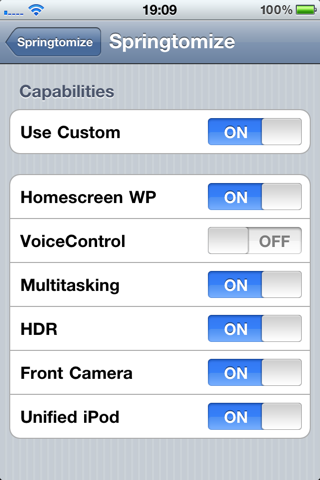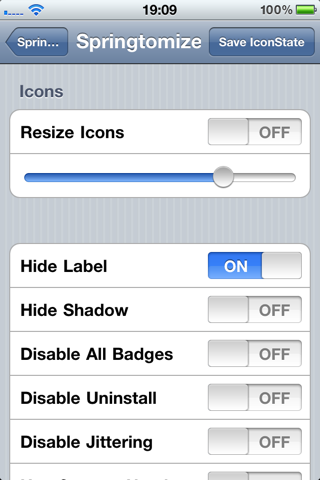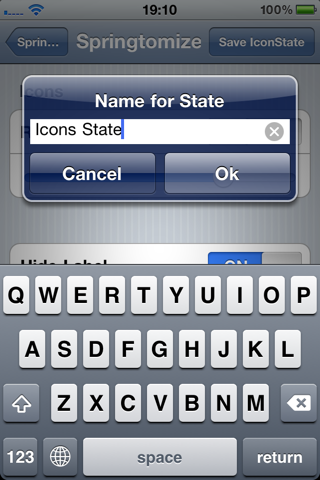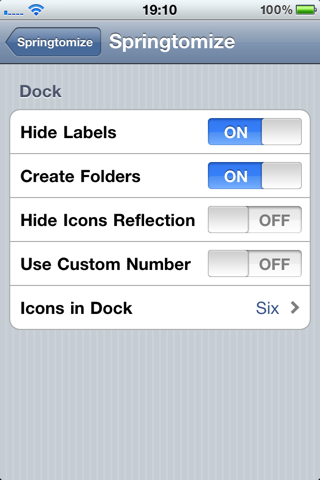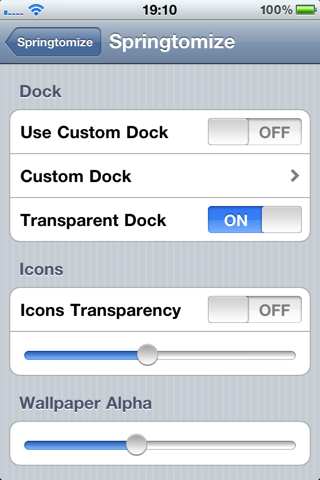 NEW FEATURES IN VERSION 1.5-6 :
Fixes conflict with infiniddock
DOWNLOAD LINK:
VERSION 1.5-6
OFFICIAL

coming soon
STAY & TUNED WITH US FOR MORE UPDATES....