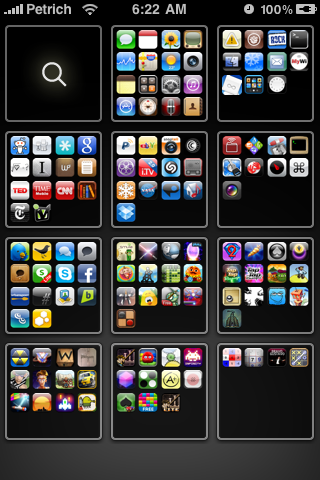 Updates: OverBoard Version 1.2.8 Released... Crack is out!!!!!!!
Description: U have to show an Overview of SpringBoard's pages & jump between them...
Supports WinterBoard themes advanced customization & multiple activation methods....
By Using This App U can Also Extends SpringBoard Page Limit...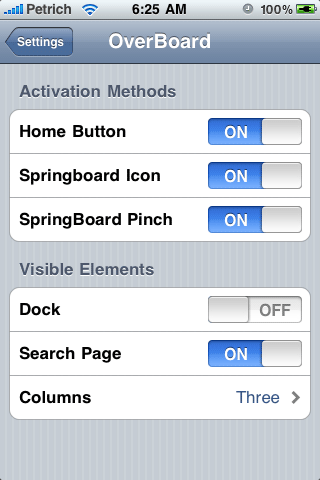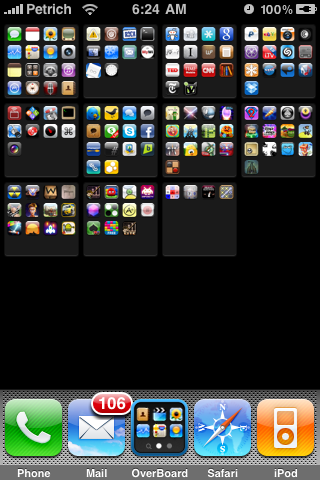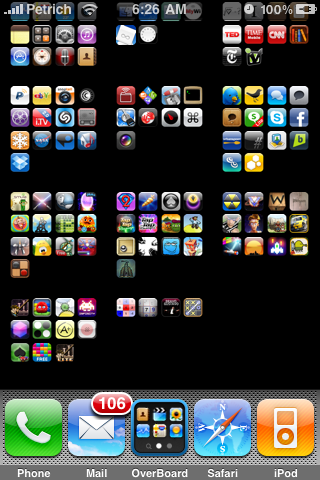 NEW FEATURES IN VERSION 1.2.8 :
Support for iOS 5.0 GM added

Localization is updated..
DOWNLOAD LINK:
VERSION 1.2.8
OFFICIAL
STAY WITH US FOR MORE UPDATES....