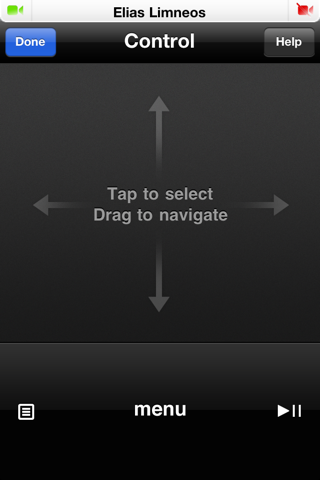 Updates: CallBar Version 0.5-6 Released....
No interruption on incoming call...
Requirements: This version is compatible for both Phone & FaceTime Video calls
Supports all iDevices on all Firmware 4.x plus iOS 5.0..
Setting for CallBar can Be found in the Settings.App.
New Features in Version 0.5-6:
Fixed the issue where the lock or volume buttons would not silent the incoming call when at lock screen , with disabled callbar at lock screen.

Fixed an issue where "missed call" did not appear at lockscreen right after a callbar call being missed.

Adds Support for custom ringtone per contact.

Adds support for AnyRing.

Adds support for ToneFXs.

Adds support for I Busy SMS

Adds support for custom ringtones

Adds support for EZDecline

Fixes some reported crash issues

Bug Fixes

More Visual layout / options coming on the next updates...
NOTE: INSTALLATION GUIDE
SCREEN SHOOTS: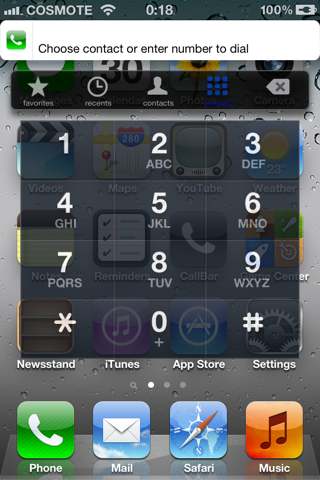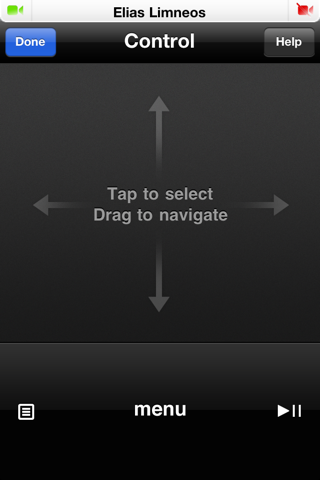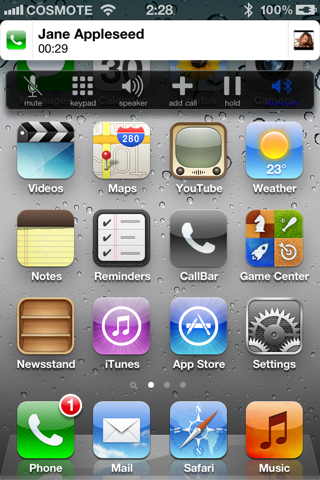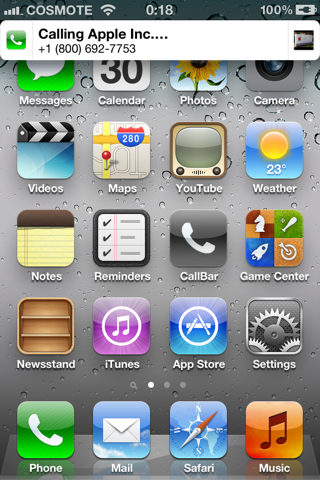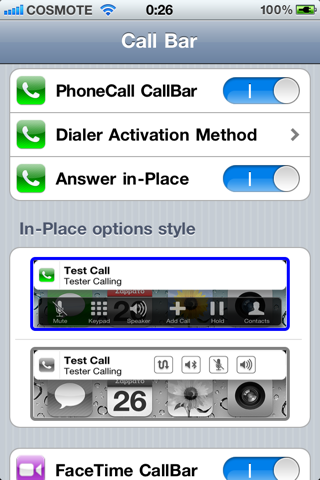 DEMO VIDEO:
DOWNLOAD LINKS:
VERSION 0.5-6
MULTIUPLOAD
MEDIAFIRE
STAY & TUNED WITH US FOR MORE UPDATES....