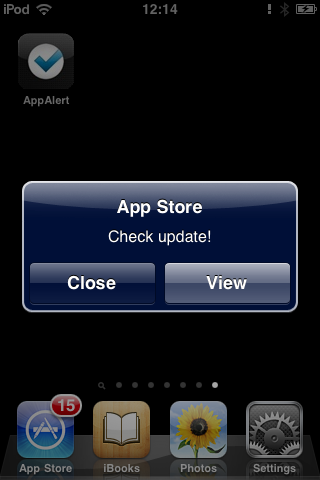 Updates: AppAlert Version 1.1-1 Released.Crack is out!
Requires iOS 4.0 or higher
Changelog
Version1.1-1
Add auto launch option.The app will run automatically.
Add repeat mode .
Compatible with Notified,MobileNotifier.LockInfo
Download: AppAlert Version 1.1-1 MultiUpload

With AppAlert you can set an alert for any app and customize the content. When the time is up you will get an alert just like a push notification. Just click the view button you can launch the the application, or the close button to ignore.


Configure AppAlert from the new icon added to your home screen.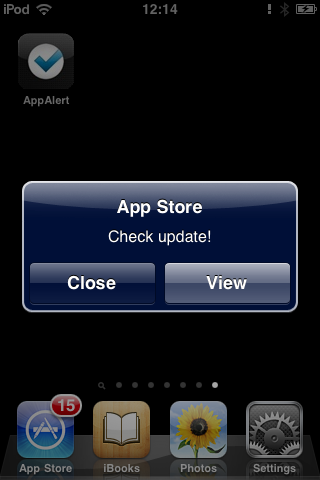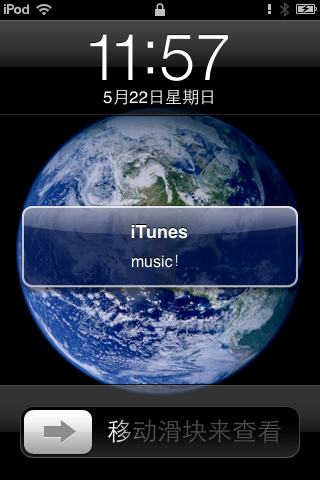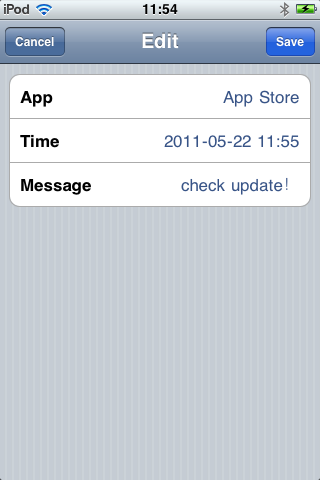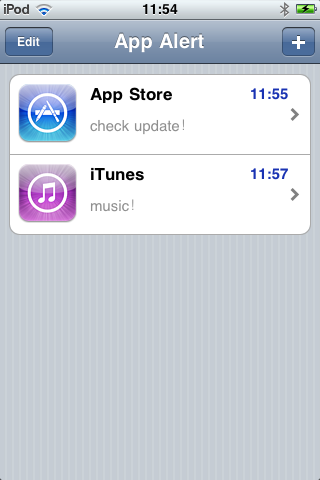 AppAlert v1.1-1
Previous Version:
Version 1.0-4 official
Stay with us for more updates..
If you like the post please share it........