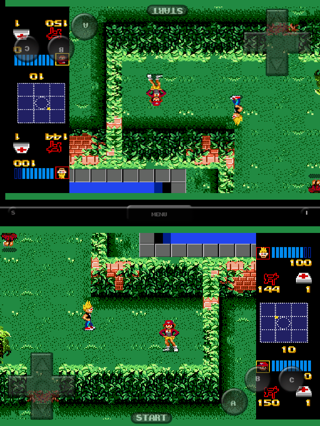 Updates: GENESIS A.D.X.PLUS 1.6 Released.Crack is out!
This software uses cocos2d and requires firmware 3.1 or higher.
Description:

GENESIS A.D.X + is a feature-rich Sega GENESIS/Mega Drive emulator for the iPhone/iPod Touch. Play many GENESIS classics.
Download: Version 1.6 Official



Features:


No Ads
Fully supports iOS 4.0+ / 3.1+ and IPad.
ROM Downloader / deleter.
Mirror mode for ipad. 2 Players on one ipad.
Smooth gameplay.
Game hi-score function (coming soon)
Global achievements for added replay value.
Game specific achievements! (Completing achievements will earn you coins which you can use to buy more game specific achievement packs).
Profiles. Create and your own and share your stats with others online.
Wiimote + Wii classic controller support.
Multiplayer with wiimotes.
Multiple save slots.
Save previews.
Landscape and portrait views.
Cheat code support.
High quality sound.
Excellent rom compatibility.



Usage:

To use GENESIS A.D.X +, you may use the built-in ROM downloader or place your ROMS in /var/mobile/Media/ROMs/GENESIS/ . Remember you are only allowed to obtain ROMs for which you already own the cartridge version. For more help, visit http://bslapps.com or use the in-app help.

Do not contact the author for ROM images. This is an emulator, and requires ROM images. No ROMs are included.
Preview: