Updates: ThemeIconMaker Version 1.1 Released.
Requires iOS 4 or higher
New Features in version 1.1 :
Now supports more apps
Changed "Do all icons" to "Add all icons"
Changed "Non-present icons" to "Missing icons"
Added a respring button
Added a respring option in the done pop-up
New way to detect missing icons (more are detected)
Download: ThemeIconMaker Version 1.1

Download Link: themeiconmaker_1.1.deb

ThemeIconMaker
is the application for
Themes
which is released by
"PhiliPPe"
.
ThemeIconMaker 1.1
supports you to apply more or less 99% of Cydia application as your Theme by simple click. Now just tap the "TIM" icon, Select your favorite Theme from
Cydia
& then click "Do all icons". Your Theme is Ready. The theme which has been modified by
Apple
, can be selected only. If you wanna remove any theme then First you should delete the undesired Theme otherwise you will not able to remove that.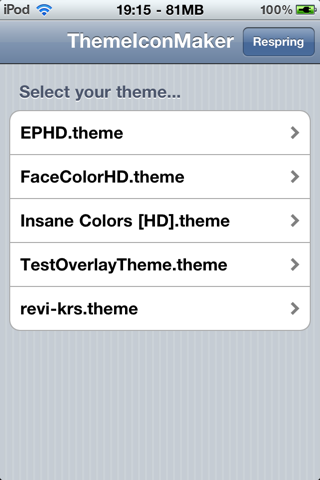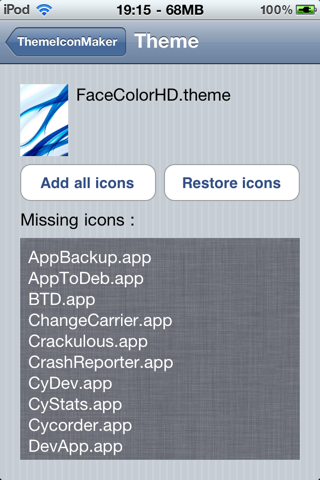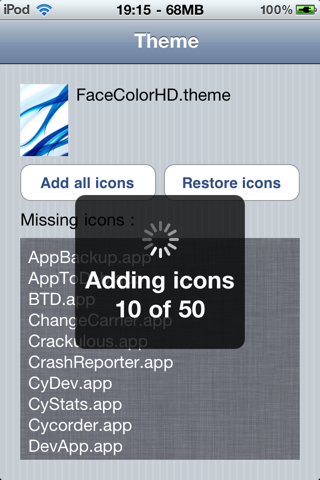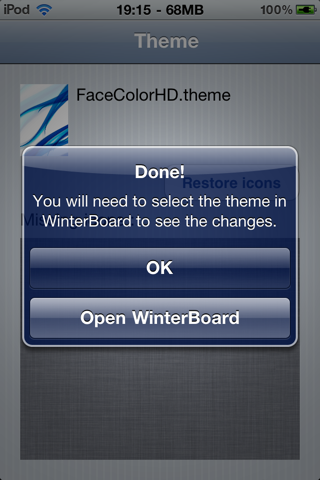 Previous Version:


Download Link: themeiconmaker_1.0.Harobaronews.deb


Stay with us for more updates.........
If you like the post Please Share it.......