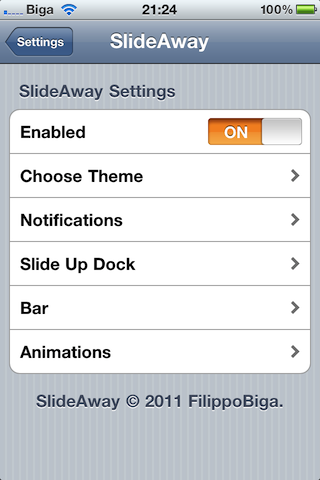 Updates: SlideAway Version 1.2-1 Released. Crack is out!
Requires iOS 4 or higher
VERSION:


version

1.2-1


Fixed:
* Improved stability and performances
* Fixed Settings
New Features in Version 1.2-1
* option to hide shortcuts for apps in the bar
* you can now choose the lockscreen slider behavior, between brightness and volume adjusting

* support email button in Settings
Dowload :Vesion 1.2-1
MULTIUPLOAD
MEDIAFIRE
Description:
SlideAway brings substance to your iPhone's lockscreen, allowing you to access the apps you use the most without having to unlock the device. You can customize the two shortcuts on the left and on the right side of the bar and you can bring up the Slide Up Dock by actually sliding up the bar. You can also adjust the brightness from the slider above the dock. You can choose between two dock styles: "Real Dock" will actually put a copy of your dock; "Custom Dock" will allow you to choose up to 5 different apps to put them in the dock. SlideAway also keep track of your unread mails, sms, missed calls or push notifications, displaying a count of unread item under the bar. The style of those notifications is fully customizable. But the best thing about SlideAway, is that it's fully theme-able and every designer can make a theme for it, to make SlideAway fit perfectly with your own theme! SlideAway is compatible with iPhone and iPod touch and requires iOS 4.2.1 or higher.
No new icons will be added to your homescreen. Configure SlideAway options from your Settings.app
See lots of Screenshots below.
SlideAway 1.2-1
SCREENSHOTS: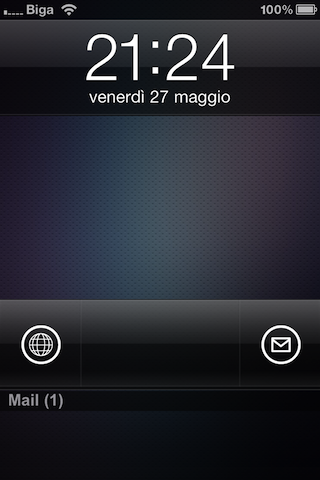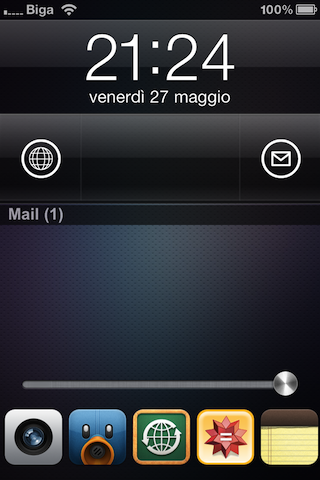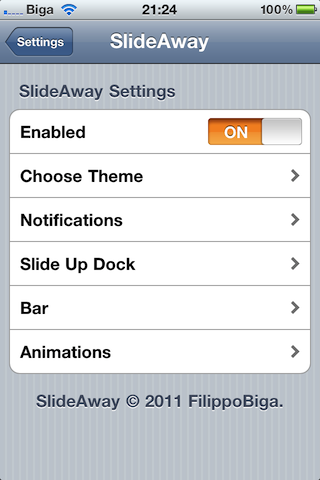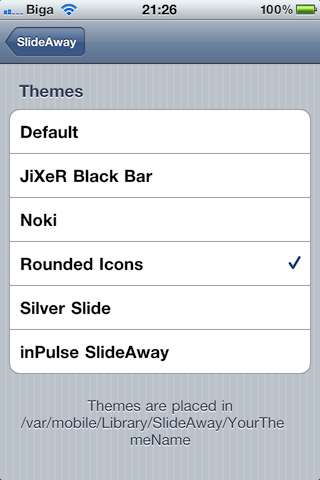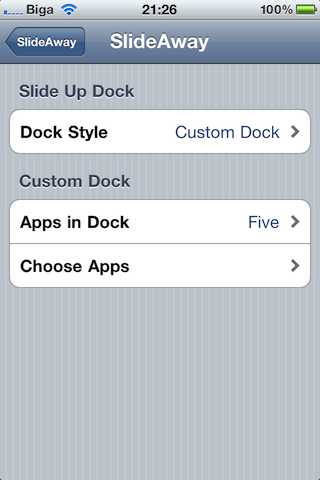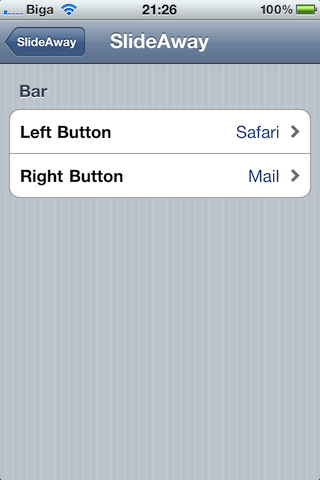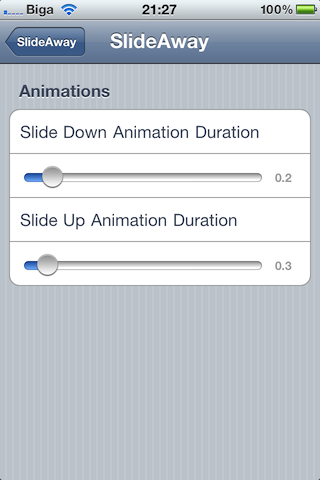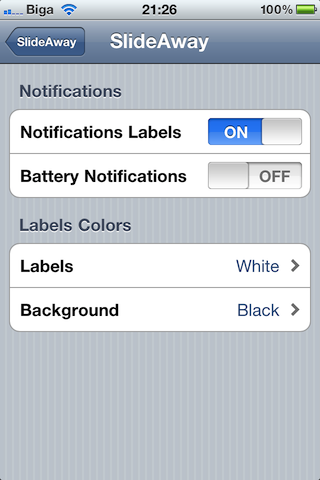 Stay with us for more updates........
If you like the Post Please share it....