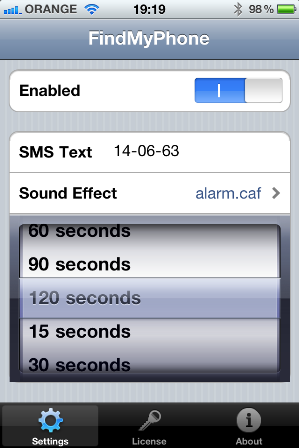 Updates: FindMyPhone Version 1.0.0-5 Released. Crack is out !
VERSION:
Version
1.0.0-5
Supports IOS 3.1.2 and above
Working with other SMS applications like BiteSMS
Showing a popup message that let you stop playing sound after locating your phone
DOWNLOAD:
MULTIUPLOAD
MEDIAFIRE
Description:
FindMyPhone will let you locate your iPhone by sending it SMS. When FindMyPhone receives the saved SMS message, it will play your saved sound for the duration you selected. Enter SMS text that you can remember. For example use your home phone number, or your date of birth. You can also select a specific sound from the list and set the duration for the sound to be played.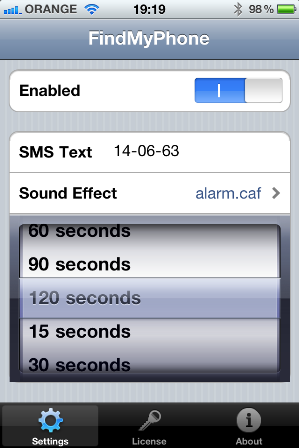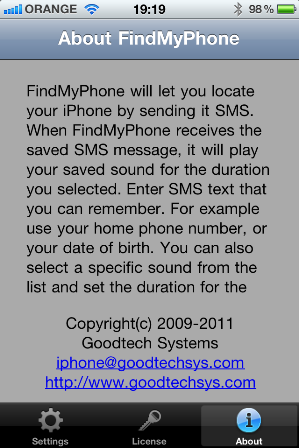 Stay with us for more updates.........
If you like the post Please

Share

it.....