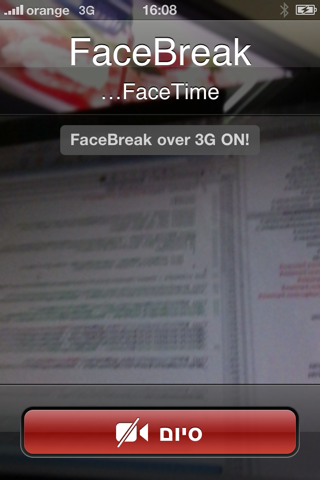 Updates: FaceBreak Version 1.60 Released. Crack is out !
FaceBreak Version 1.6:
Fixed rare crash on 4.3.3
DownLoad: Version 1.60 Official
Description


Enable FaceTime over 3G ! With 1 click and no setup, you can get FaceTime running over 3G and use it anywhere you want. No more looking up for nearby WiFi connection to use FaceTime. - Just install and Respring. FaceTime will now also work when on 3G!

Note - If for some reason after a reboot FaceTime refuses to connect, just respring by Disabling and then Enabling FaceBreak inside the Settings Menu (under 'FaceBreak'). Anyhow, you can avoid that by waiting 1 minute and then retry again

FaceTime can be enabled/disabled from the iPhone Settings under "FaceBreak".
Notes :
1.50:
Official
1.41 : Official
1.40 : Official
1.16 : Official
1.15 : Official
1.13 : Official
1.12 : Officia
Stay with us for more updates.................
if you like the post Please Share it.............